Kiley Posted on September 23 2023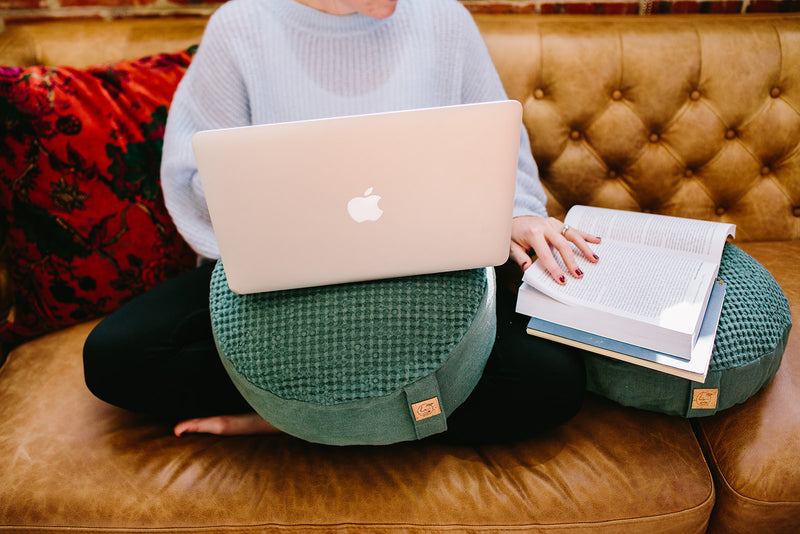 It's the first day of fall, a season of change. What could support the changes in the weather and yourself more than incorporating some everyday zen into your daily routine?
As a business owner and mom to a 3-year-old, any moment to treat myself to calm is a necessity for sanity. You can see that reflected in some of Period Six's new fall arrivals. :: take a peek below :: Through artisan products, I'm taking you on a chill journey with me, whether you know it or not. You can thank me later... ideally by smiling at strangers and service people! 
For me, being able to access calm is all in creating a habit out of regulation. Meaning breathing, checking in with the responses that show up in the body and mind, and developing cues to address them. 
1. Breathing practice. 
There's an app for that. There's actually quite a few out there, but Insight Timer is my favorite. There's meditations for everyone, novice to pro and you can search by topic, length, or teacher. I started using it in March of 2020 when I couldn't walk from Period Six to Earth Treks (now Movement) and enjoy in person meditation and yoga class. Since then it's a tool always in pocket and ready to tap into. The benefits of daily meditation are amazing, but for the purposes of finding everyday zen, this practice makes dropping into breathing in any situation an automatic response and one my whole nervous system relishes. 
2. Cultivate an atmosphere that chills you out. 
Whether you have the space to deck out a whole room or space enough for a Zafu Pillow. Find a space or a few creature comforts that signal to your body "we're relaxing now, you are safe." Jewelry with a message, a candle, or your favorite blanket are great here too!
3. Get outside! 
I know, you're surprised a Coloradan is telling you 'everything will be okay if you just go outside.' But no, really, just go outside. It's cliche because it's true! And if all else fails... follow your feet to Period Six!